Welcome! Here you can find a variety of long and short online classes suitable for any artist.


My current classes are predominately taught in oil but I plan to extend this range to all the mediums I use down the track.

Natasha Ruschka

A BIT ABOUT ME
I love to learn, but I also get bored easily. However, since I discovered painting, I haven't been bored at all. There are so many ways to create art, and I spent a lot of time trying most of them before I settled on oil painting as my go-to medium for creating. 
I first picked up a brush after I relocated with my family to the USA from Australia and was looking for a way to meet new people. I was fortunate to join a thriving art community in Denver and learn from some of the best teachers in the US. I have been (almost) painting daily ever since. 
Since returning to my home in Australia, I have been inspired by our native flowers, rural landscapes, fauna and gorgeous sun-kissed beaches. My love of painting flowers came from viewing our native (and spectacular) flora with new "artistic" eyes and wanting to render them in my own contemporary style.
My second favourite thing to do (after painting) is to share the joy I get from painting by passing on my knowledge through teaching art classes and workshops. I am constantly inspired by my students, and I love to see their confidence and passion grow when I help them realise what they can achieve. 
Most days, you will find me at my home studio frantically painting before the kids get home from school and ignoring the housework with a golden retriever by my side.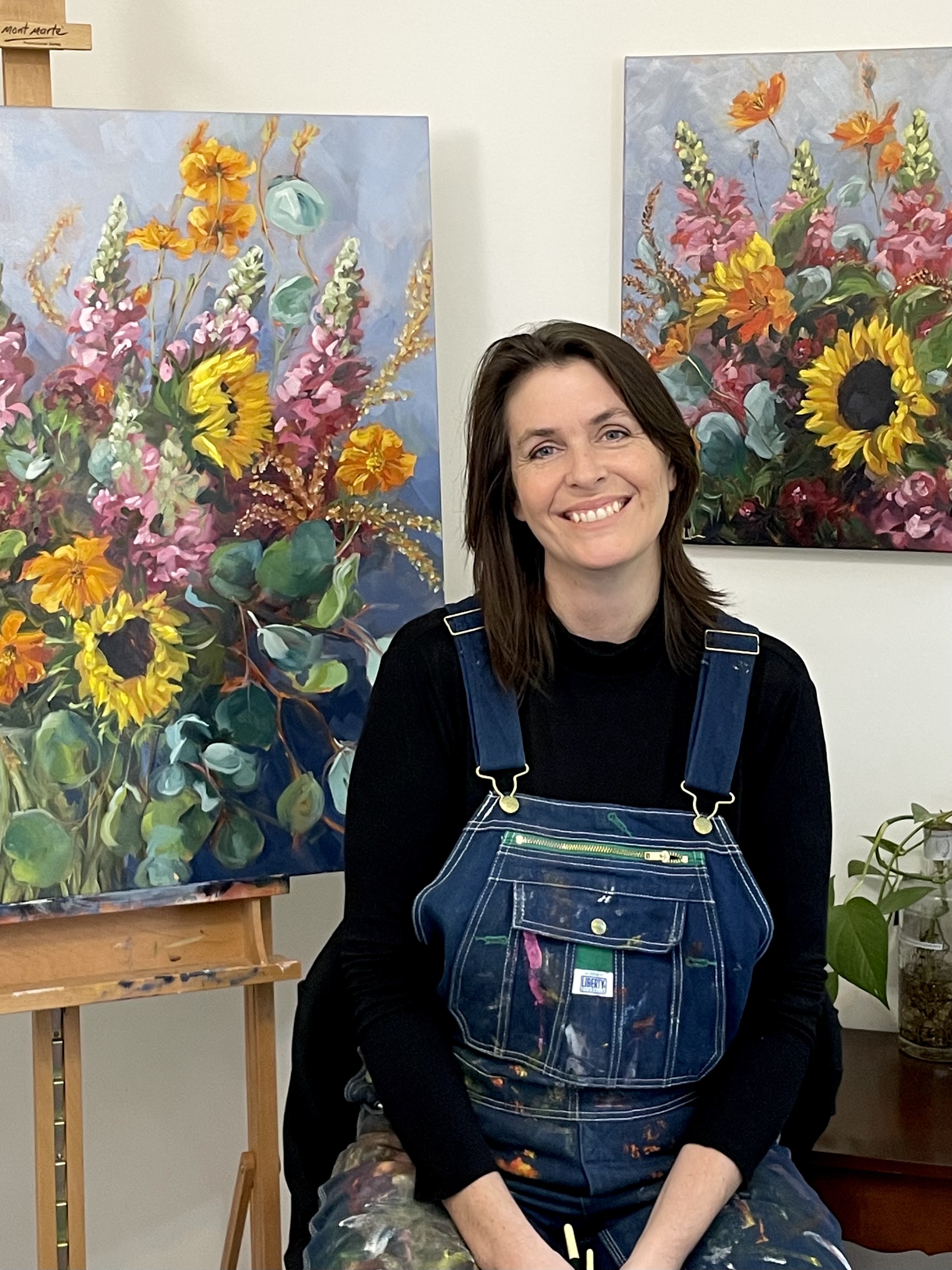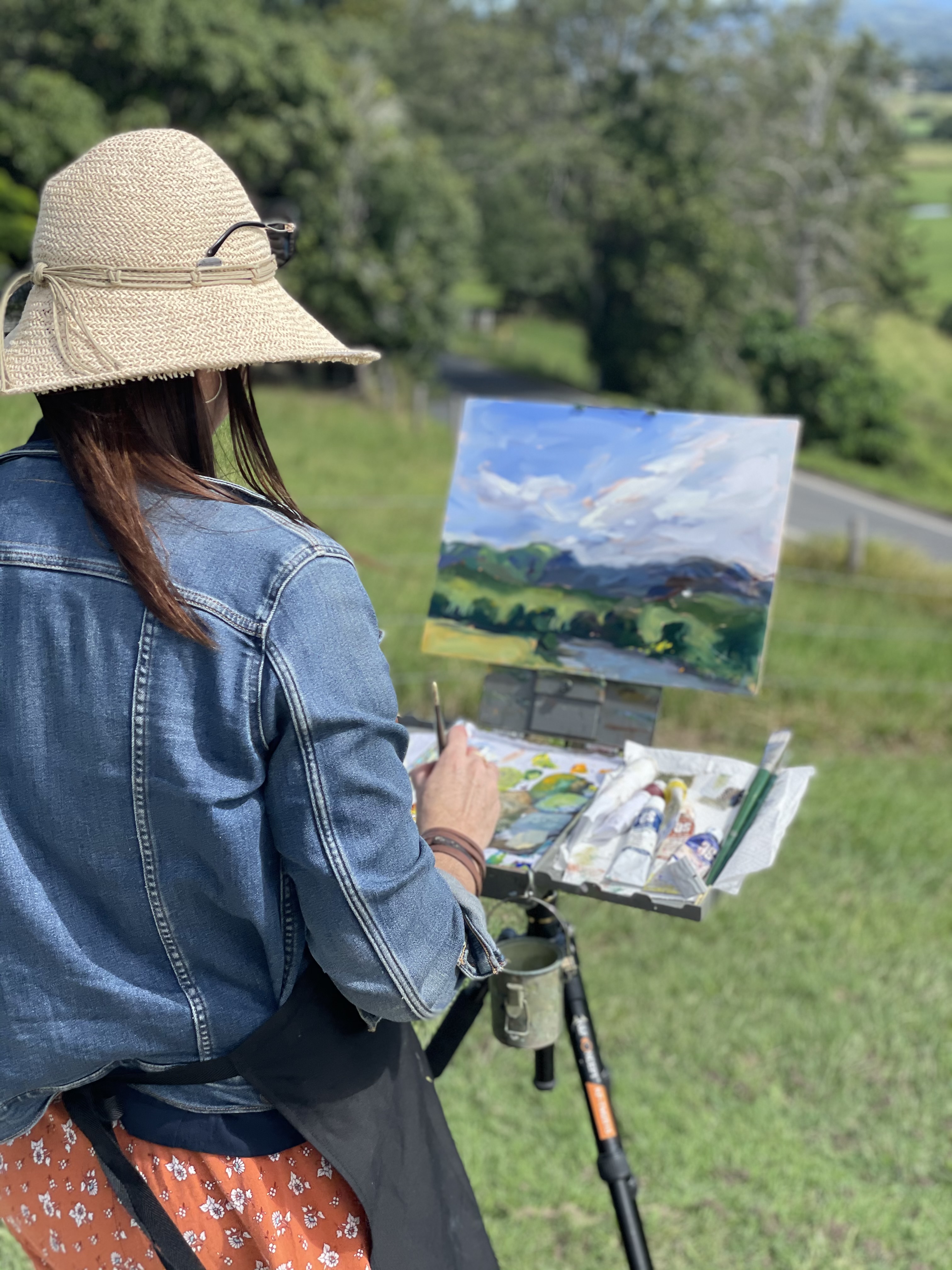 September 2022 - Peel Region Award - Plein Air Down Under - Mandurah WA
September 2022 - Featured Artist - St Sebastian's Art Show
August 2022 - Finalist - Clayton Utz Awards
June 2022 - Finalist - Darcy Doyle Art Awards
June 2022 - Commended Award - Lethbridge 20000 - Small Scale Art Award
May 2022 - Finalist - Facets of Fairholme
May 2022 - 1st Prize - New Exhibitor & Acquisitive Award - Aspects Art Show, Goondoowindi
May 2022 - Brisbane Grammar Art Show
March 2022 - Toowoomba Grammar Art Show
-
June 2021 - Group Show "A Winter's Walk" with Kate Pittas, Kate Mitchell and Jane Thompson, Wild Canary, Brookfield Brisbane
June 2021 - Finalist - Lethbridge Gallery - Small Scale Art Exhibition
May 2021 - 1st Place Oil Painting - Brookfield Art Show - 
March 2021 - Toowoomba Grammar Art Show 
March / April 2021 - Solo Show "Colourful Spaces, Beautiful Places" Wild Canary, Brookfield Brisbane
-
November 2020 - Featured Artist - Still Life Collection - Art West Community Gallery, Mt Ommaney
August 2020 - Flower Market - Sold Out Online Exhibition
-
April 2019 - Plein Air Convention and Expo - Santa Fe - USA
April 2019 - Park Hill Art Association - Spring Show - Denver USA


Check your inbox to confirm your subscription